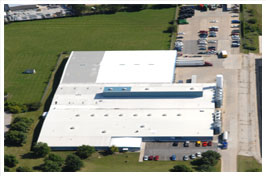 About Innovative Injection Technologies
i2-tech is a leading custom plastics injection molder and supplier of contract manufacturing services. We specialize in developing low to medium lot size, highly engineered, plastic components and sub-assemblies to the Agricultural, Industrial, Contract Molding, and Recreation markets.
Our company employs over 190 people at our West Des Moines, Iowa facility who serve our prestigious customers 24 hours a day, 7 days a week. We are more than a supplier of plastic parts, we are experts in providing innovative, value added solutions to our select group of original equipment manufacturers. i2-tech has the financial soundness, technical expertise and motivated employees to be the preferred long-term solution for designing and producing highly engineered plastic parts.