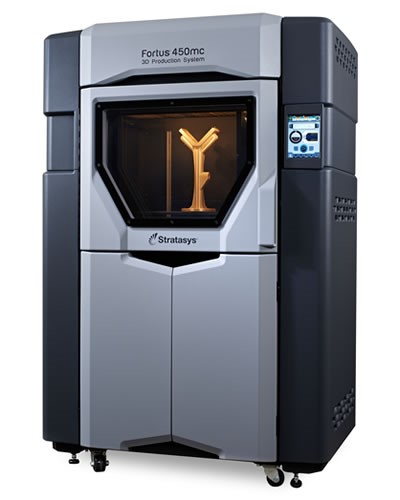 Introducing the newest weapon in i2-tech's innovative arsenal
Innovative Injection Technologies strives to meet our customers' needs and demands by continually investing in new technology and methodology.

The latest investment is the Stratasys Fortus 450mc 3D production printer.

3D printing is not new to i2-tech. i2-tech has had and been providing prototype parts, attribute gauges, fixture components, metrology aids for quite some time, but there was a gap. The parts printed on the old printer would only address form and fit and was limited on size and material selections.

The new printer allows us to expand and address the function portion. Printing materials like ABS, PC-ABS, ASA, PC, PC-ISO, Ultem and Nylon, i2-tech can provide a functioning prototypes or service level production parts to their customers.

For a quote or more information on our capabilities contact Larry Freeman at 515-440-8859.